Master of Science in Information Technology​ - Mobility and Information Security
Makers and thinkers, hackers and scholars, researchers and programmers – find your spark of genius at the INI.
The Information Networking Institute offers two degrees through bicoastal delivery in collaboration with the Silicon Valley campus: the Master of Science in Information Technology - Mobility (MSIT-MOB) and the Master of Science in Information Technology - Information Security (MSIT-IS). Students in the INI's bicoastal mobility and information security programs divide their studies between Carnegie Mellon's Pittsburgh and Silicon Valley campuses. Combining the rich, academic setting of the main campus with hands-on industry experience in the heart of Silicon Valley, bicoastal students have the best of both worlds.
Bicoastal students gain hands-on, industry exposure through the practicum. Working alongside project sponsors, bicoastal information security and mobility student teams at CMU-SV tackle problems, pilot new ideas and develop solutions in a semester-long project. Projects span a variety of topics in computing, mobile systems and security, and range from fundamental research to software development. 
All bicoastal students take shared core courses and the master's practicum and gain deeper specialization through degree-specific core courses. The curriculum consists of 144 units, traditionally completed over the course of two academic years. Options for accelerating this schedule may be available. All students are required to successfully complete an INI-approved internship and spend time at both the Pittsburgh and Silicon Valley campuses. 
uses. 
INI Celebrates 25 Years of World-Class Education in Networking, Security, and Mobility.
Master of Science in Information Technology - Mobility (MSIT-MOB)
The INI's bicoastal MSIT mobility degree prepares students to be at the forefront of the mobility field with a multidisciplinary curriculum spanning both technical and business topics in mobile applications, services, and devices.

Program Learning Outcomes:
Explain historical and state-of-the-art mobile technologies relating to devices, networks, providers, data, and applications
Apply mobile system skills toward design and implementation of mobile products and services
Explain microeconomic and management principles important to businesses that run information systems
A demonstrated ability to work on practical team projects with industry
View the curriculum on the INI website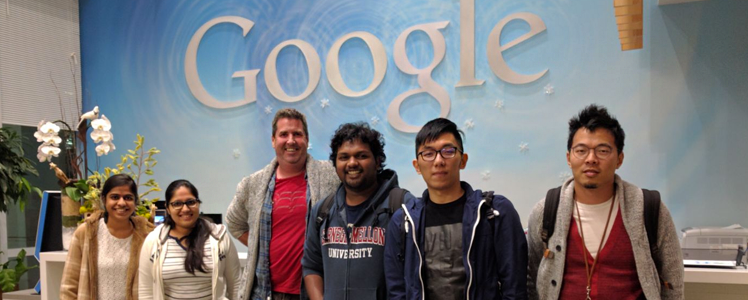 Master of Science in Information Technology - Information Security (MSIT-IS)
The INI's bicoastal MSIT information security degree prepares students to become industry leaders in information security by blending education in information security technology with other topics essential for the effective development and management of secure information systems.

Program Learning Outcomes:
Explain security and privacy principles, and state-of-the-art techniques for security and privacy in information systems including devices, networks, software, and services
Explain microeconomic and management principles important to businesses that run information systems
Design and implement secure systems and services using knowledge and skills in information security and privacy
A demonstrated ability to work on practical team projects with industry
View the curriculum on the INI website
Learn more today

 
Submit an inquiry for our admissions team to contact you: https://www.cmu.edu/ini/admissions/request-form.html 
Request a tour of CMU Silicon Valley: https://www.cmu.edu/ini/admissions/visit.html 
Explore INI's mobility and information security post-graduation data: 
https://www.cmu.edu/ini/student-services/career_services/postgrad.html
Launch your mobility or information security career now