Tartan pride on show at E-Club's CMU-Silicon Valley networking night
Utkarsh Khandelwal
Oct 13, 2023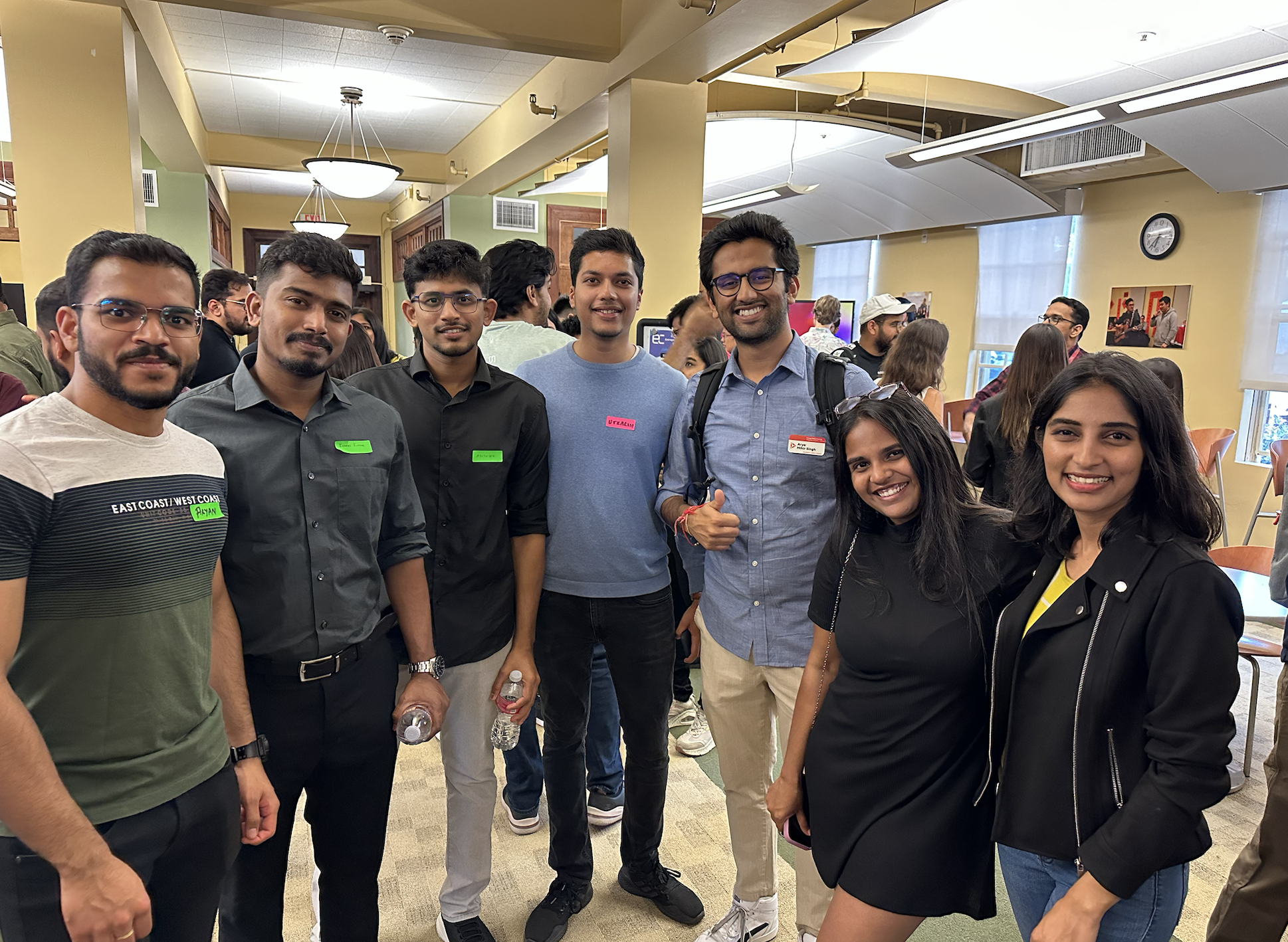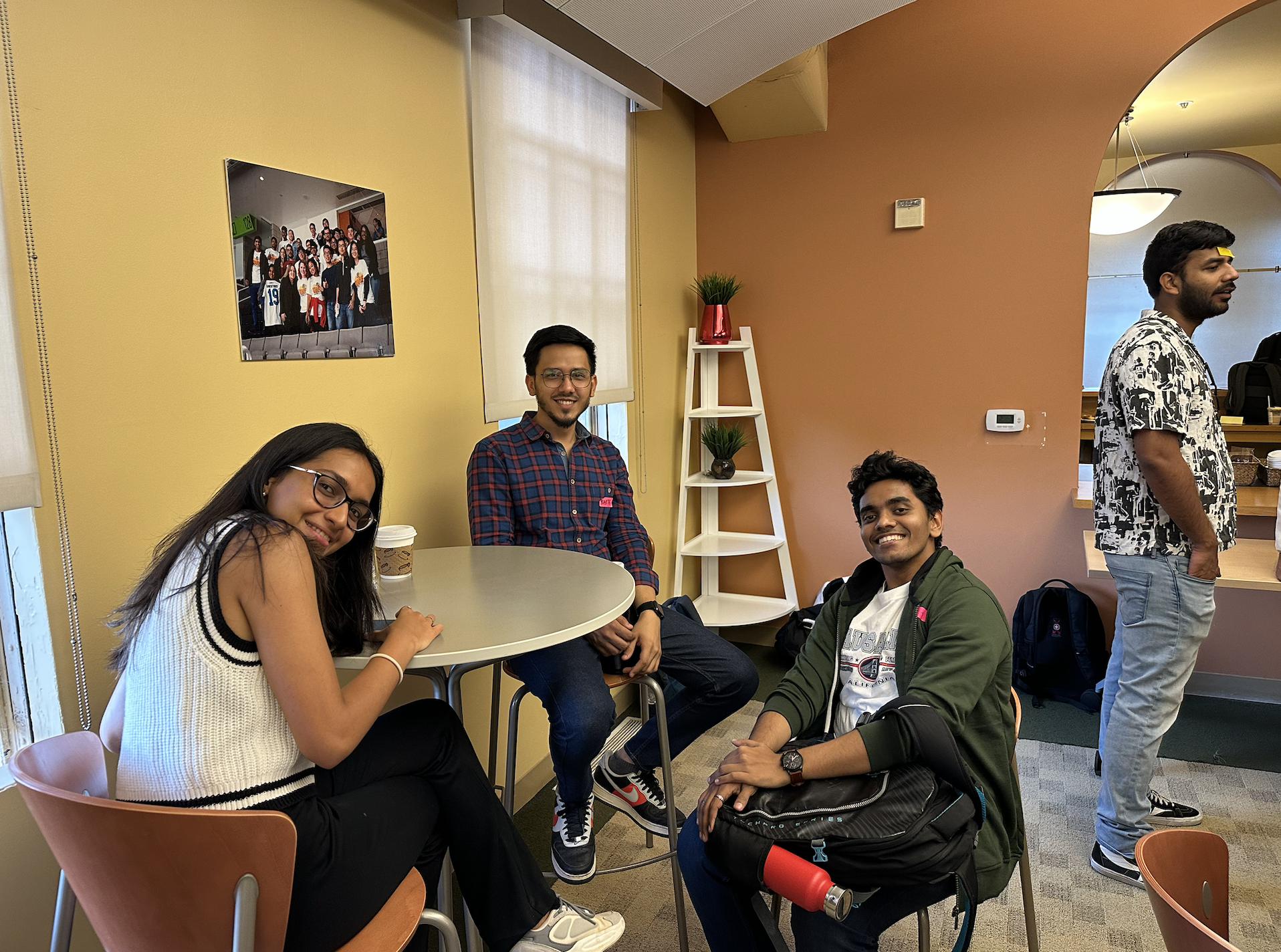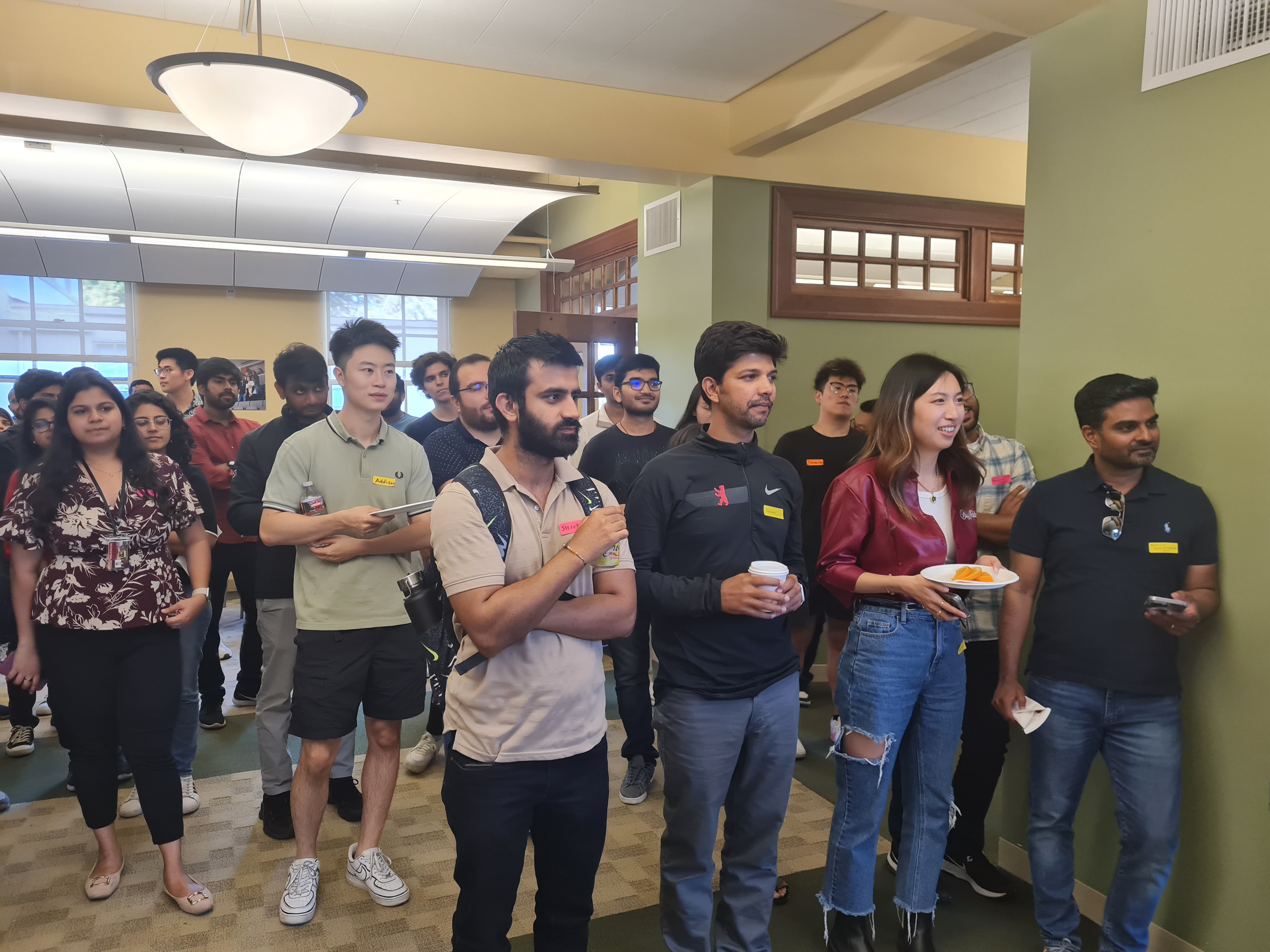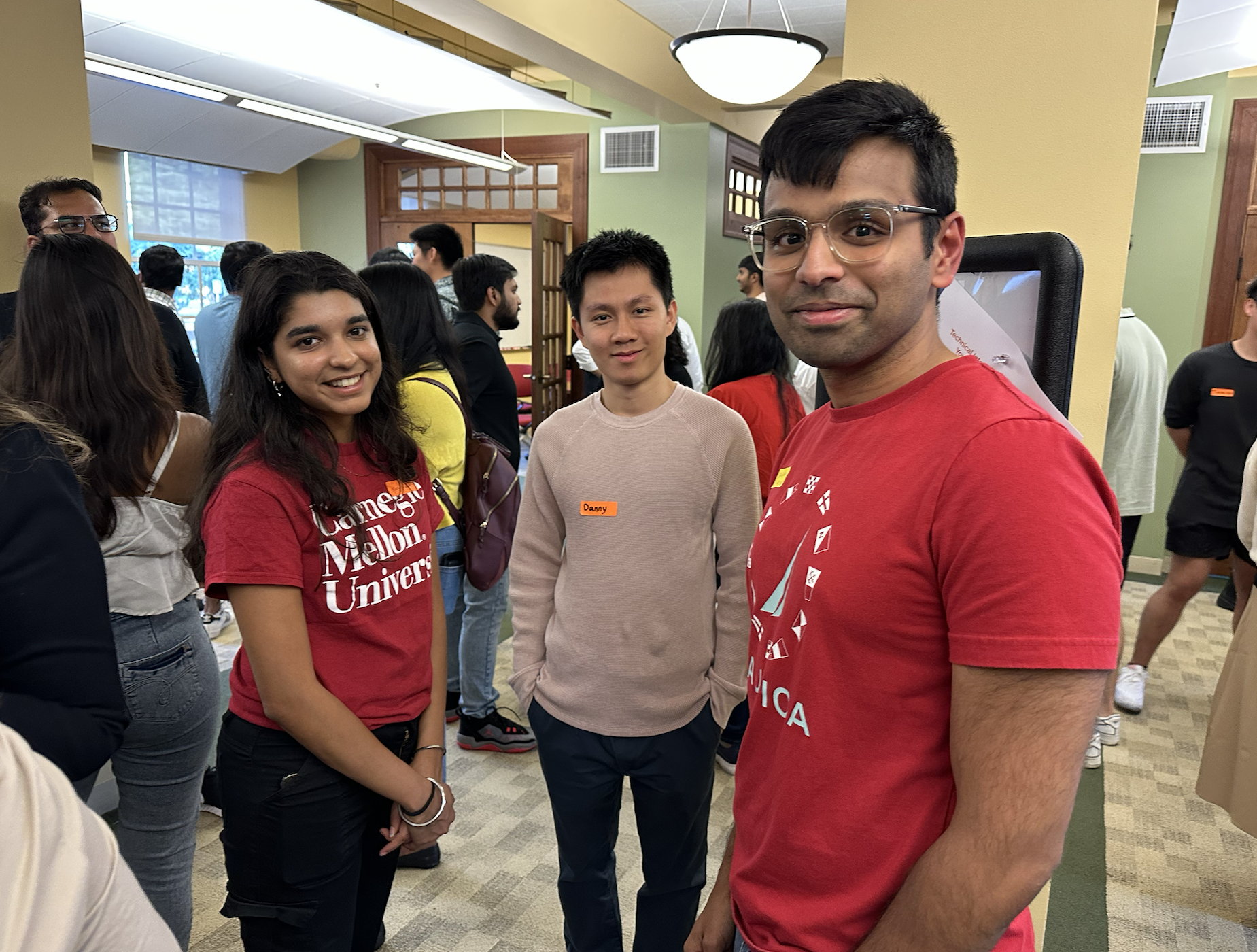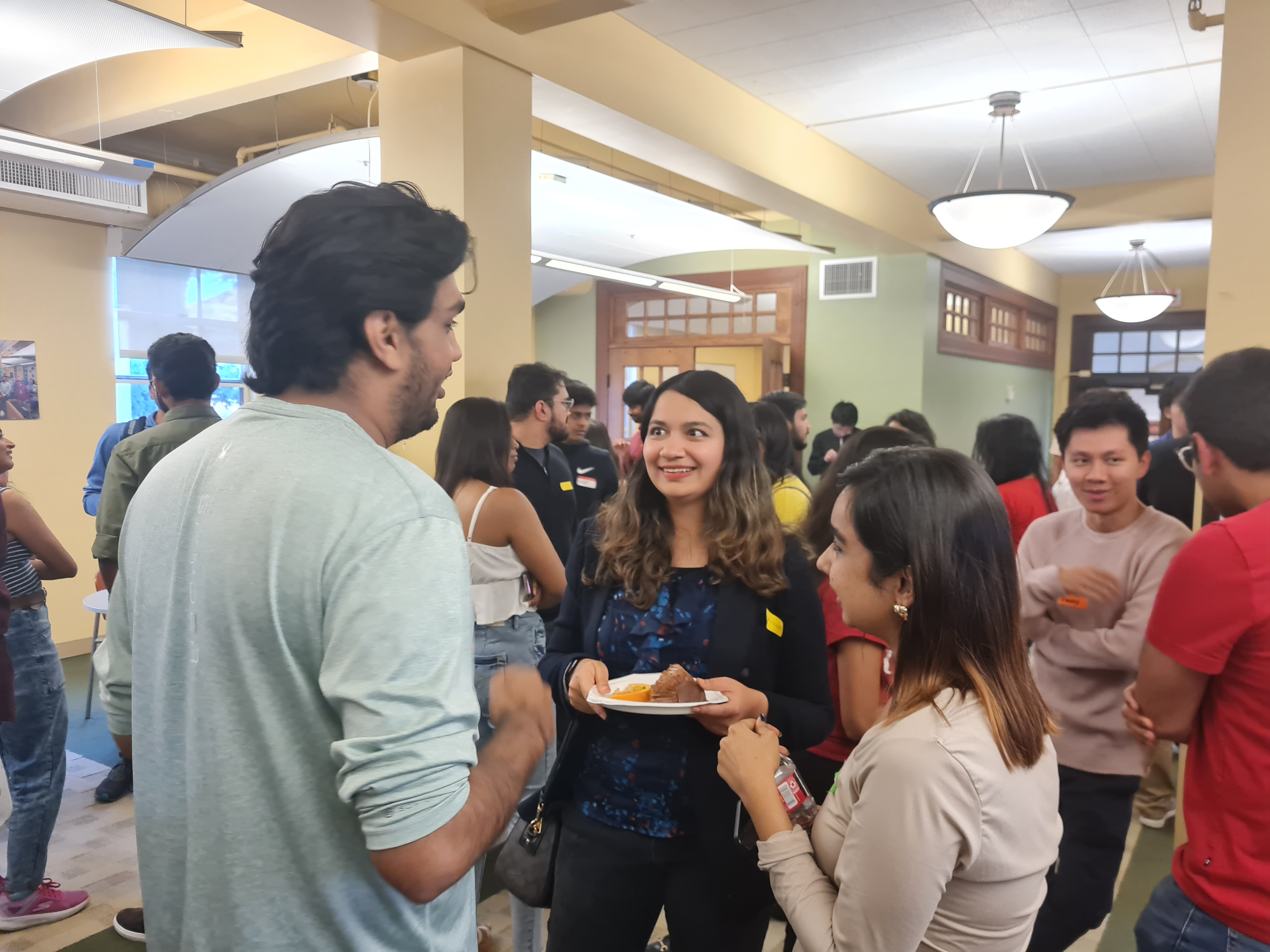 The Entrepreneurship Club (E-Club) at Carnegie Mellon University's Silicon Valley campus is a dynamic community of aspiring entrepreneurs, driven students, and startup founders. The core objective of the club is to facilitate meaningful connections between CMU students and the thriving startup ecosystem of Silicon Valley. The club fosters a startup mindset and empowers students to develop strong leadership skills through a variety of engaging events, such as the Bi-Annual Alumni Mixer, Evening of Entrepreneurship, and Fireside Panel Chats. 
These gatherings provide unique opportunities for students to connect with established Silicon Valley companies, cultivating valuable relationships and insights. 
Most recently, the club hosted a Tartan Mixer event where students and alumni had the opportunity to network and make authentic connections. 
As an E-Club leader, I was so pleased with how our Tartan Mixer turned out. Seeing over 100 students and alumni come together to mingle, network, and share their CMU experiences was amazing. Events like this perfectly capture the welcoming, supportive spirit of our university community.

Sherrie Cao, CMU-Silicon Valley student and E-Club student leader
The event brought together over 120 attendees, including current students and alumni from schools, departments and programs across the CMU community. Tartans spent the evening connecting, sharing stories, and building community. 
Heinz College of Information Systems and Public Policy, Tepper School of Business, the College of Engineering, and the School of Computer Science were well represented at the event, with current students and alumni from each of the schools in attendance. Many industries and organizations were also represented, with alumni working at top tech companies and startups like Stripe, Apple, Cisco, Nike, Google, Yahoo, and Amazon at the event.
The E-Club has been instrumental in organizing bi-annual alumni mixers, with the goal of fostering an ongoing, tight-knit community among CMU students and grads.
In addition to Silicon Valley-based students and alumni, many CMU graduates who completed their undergraduate or graduate work at the Pittsburgh campus also attended the mixer. For them, it served as an opportunity to reunite the CMU community and reconnect with former classmates, professors, and friends. The Pittsburgh graduates commented on how exciting it was to meet with current students and learn how the CMU experience has evolved over the years. 
Comments from both alumni and current students highlighted how events such as the Tartan Mixer embody the welcoming, collaborative spirit of the CMU community. Throughout the evening, alumni shared career advice and passed on industry insights to the next generation of CMU grads. Current students said interacting with successful alumni working at top companies gave them inspiration and motivation for their own studies and careers.
The mixer's casual, jovial atmosphere encouraged meaningful conversations and ultimately resulted in new connections made. Attendees shared ideas over drinks and snacks while reminiscing about their favorite CMU memories. Many expressed that the event left them feeling re-energized and proud to be part of such a supportive, global network of Tartans.
In many ways, the Tartan Mixer embodied the close-knit CMU community that develops on campus in Pittsburgh and continues on as Tartans move to Silicon Valley and other innovation hubs. The E-Club plans to host more mixers like this one to give current students and alumni more opportunities to connect, collaborate, and celebrate their shared Tartan bond.