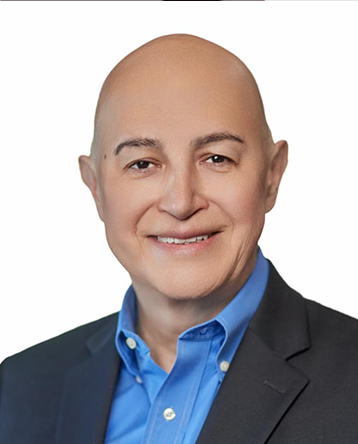 Jorge Taborga is an accomplished leader in organizational transformation and growth in high tech, healthcare, and cloud services. Across his career, he has led company-wide strategies; developed numerous hardware and software products, and cloud services; re-engineered company-wide business processes; implemented enterprise-wide IT systems; integrated a large number of company acquisitions; and built and mentored many engineering and IT organizations.
Taborga was recently an executive vice president at Omnicell, Inc., where he was responsible for product development of this medical devices company. Prior to this assignment, he was this company's vice president of manufacturing, quality, and information technology. Before Omnicell, he delivered management consulting services to large enterprises and startups in the areas of strategic planning, go-to-market strategies, business case development, organizational development, supply chain optimization, and large system implementations. He was the senior vice president of technology operations at Terraspring and fusionOne, both cloud service startups delivering innovations in cloud storage and infrastructure as a service. Taborga also was vice president and CIO at Bay Networks. Before that, he was director of enabling technologies for Quantum Corporation, leading the business and systems transformation of that company. Earlier in his career, he held a number of product development and leadership positions with ROLM and IBM.
In addition to his role at the Integrated Innovation Institute, Taborga is consulting with high-growth companies on team and organizational adaptability. He is also lecturing on organization development topics in the US and China.
Education
Ph.D., Organizational Systems, Saybrook University
M.S., Computer Science, Texas A&M University
B.S., Computer Science, Texas A&M University