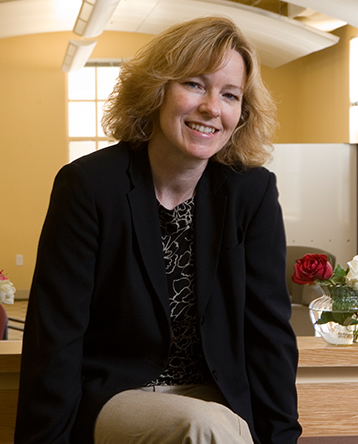 Gladys M. Mercier has 12 years of software engineering experience, with a focus on industrial automation systems for steel manufacturing. She has been a certified professional project manager (PMP) since 2002, and has served in a variety of roles throughout her career, including analyst, developer, designer, architect, tester, trainer, and team lead. Mercier joined Carnegie Mellon in Silicon Valley in 2003, and has played an instrumental role in the growth and success of the M.S. in Software Management (MSSM) program.
Mercier grew up in Sacramento, California, and attended college in Boston and Pittsburgh. After earning her undergraduate at the University of Pittsburgh, she launched her software career in the city's steel manufacturing industry. Her work allowed her to travel extensively, installing systems in many cities in the U.S. and Brazil.
Mercier has been a part of the CMU community for nearly 20 years. After earning her master's degree at CMU, she developed and taught a project management course for Heinz College. When she moved back to California, she continued her CMU career by joining the Silicon Valley campus.
Mercier spends her free time both outside and on the ice. She studies landscape architecture, urban design, and California native plants. Her favorite pastime is playing ice hockey, traveling across the U.S. as part of winning teams and leagues. After living in Pittsburgh for 16 years (and during the Mario Lemieux era), she continues to be a devoted Pittsburgh Penguins fan, despite the cheers of her San Jose Sharks-loving neighbors.
Education
BS, Computer Science, University of Pittsburgh
MBA, Carnegie Mellon University
MS, Software Engineering, Carnegie Mellon University