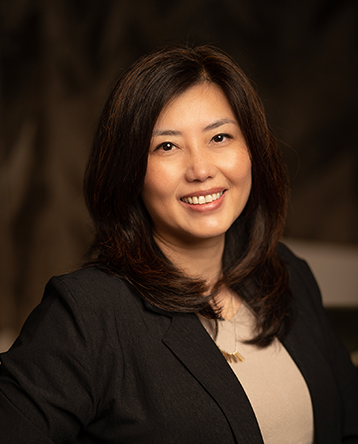 Lake Dai is a venture investor, an AI professor, and a seasoned operator in technology. She is founder and managing partner of Sancus Ventures, a venture firm focused on early-stage investments in software infrastructure of AI and Blockchain.
Dai began her early career in product and engineering. After two years of product marketing experience at Apple, she decided to join the infant-stage internet industry in 1999 and led the product team at Alibaba as employee #84. She and her team built the Alibaba B2B marketplace, a $1.2B business, from the ground up, and drove new product innovations such as Auction, Travel, and Messenger.
After Alibaba, she joined Yahoo! in 2002 and grew Yahoo!'s market share from 7% to 23% in a quarter. In 2004, Dai joined Overture and moved to the US. After Overture was acquired by Yahoo! for $1.63B, she rejoined Yahoo! and led the global partnership product solution. She has launched operations in China, Japan, Korea, Mexico, Argentina, Brazil, India, and Israel throughout her career at Overture, Yahoo!, and various technology startups.
After 20 years of operation roles, Dai wanted to explore new ways to share her knowledge and scale her impact to more companies. She decided to become a VC to invest and grow early-stage tech companies and a professor teaching the young generation applied AI at Carnegie Mellon University.
Dai has served on the boards of various private tech companies in the fields of autonomous driving, neurotech, and bioinformatics. She is a board governor and member of the Audit & Risk Committee and the Lab & Research Committee of GIA, the largest gem and jewelry research, education, and laboratory services organization in the world. She also serves on the board of Kubit, which provides cloud-native product analytics platform built for product and data teams.
Dai is dedicated to making a positive impact in the tech industry and is involved in several non-profit organizations. She served as chairwoman of HYSTA, one of the largest non-profit organizations empowering Chinese American tech founders, and is a member of the executive team of Stanford Women on Boards, leading the technology experience group with over 600 members of board directors and candidates.
Dai holds an MBA from the University of Southern California, a B.S. in economics from Beijing International Studies University, and has studied in the computer science MS program at Stanford University. She is the inventor of five U.S. patents in search algorithms, recommendation algorithms, and text tokenization.
Education
MBA, University of Southern California
MS Computer Science, Stanford University (on leave)
BS, Economics, Beijing International Studies University