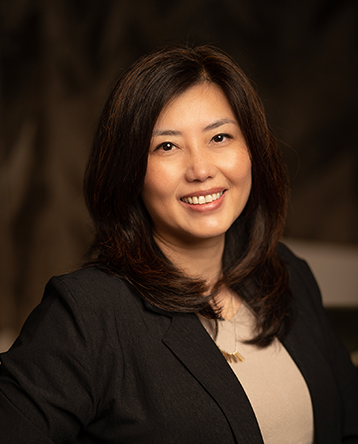 Lake Dai is an entrepreneur, venture capitalist, and a partner at the venture capital firm, LDV Partners. At Carnegie Mellon, she is an adjunct faculty member at our Silicon Valley campus, teaching students in our Software Management and Technology Ventures programs.
For 20 years, Dai has led product and engineering teams globally at Alibaba, Apple, Yahoo!, and Overture. She is a recognized expert in search engines, ad platforms, marketplaces, analytics, and mobile platforms and applications, holding several U.S. patents in search algorithms, search tokenization, mobile data analytics, and mobile monetization.
In China, Dai was employee #84 at Alibaba, launching the first generation of profitable marketplace and travel products. At Yahoo! China, her team launched the first generation of web and vertical search products, tripling Yahoo!'s market share within one quarter.
In the US, as a co-founder of Shinect, a non-profit acceleration program designed to connect Silicon Valley's entrepreneurs to China's market, she has been helping companies build successful products and profitable businesses. She also mentors start-ups at various incubators including 500 Startups, Muckerlab, Lab360, and Shinect.
Dai is on the Advisory Board of Women In Technology International (WITI), the premiere global organization empowering women in business and technology. She is also a board governor and chairwoman of the US Chapter of QianChengHui, a non-profit organization which fosters entrepreneurship for Alibaba alumni worldwide.
Education
MBA, University of Southern California
BS, Economics, Beijing International Studies University