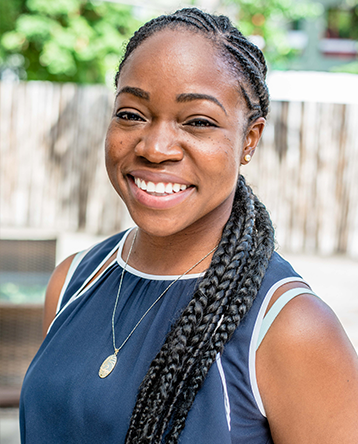 Deana Anglin is a founder (intrapreneur) and general manager of a startup within Google and an adjunct professor at Carnegie Mellon University. She has more than 12 years of experience as a hybrid product development and user experience (UX) practitioner for global products and services. Anglin is often found in-field learning about people across Asia, Africa, Australia, Europe, and North and South America.
She informs and guides product strategy from conception to launch for products that support small businesses and connects them with consumers including a new AI branding startup for entrepreneurs, and previously orderfood.google.com and "Reserve with Google" service booking products. She advises US, Africa, and Brazil-based startups through Google's startup programs. A native of Jamaica, she is founder of the Azarae Foundation, a non-profit enabling access to education and opportunities for Caribbean youth.
Anglin received a Ph.D. in computing from Georgia Tech where she focused on designing technologies to solve socio-economic challenges around the globe like youth development and rural water quality monitoring.
Education
Ph.D., Human-Centered Computing, Georgia Institute of Technology
MS, Human-Computer Interaction (IT), Rochester Institute of Technology
BS, Computer Science, Math, & Spanish, Lawrence University