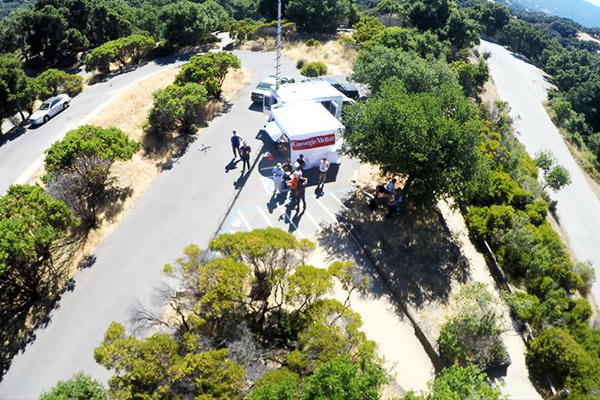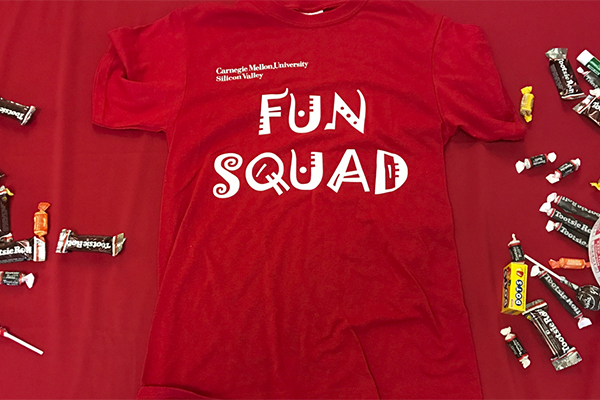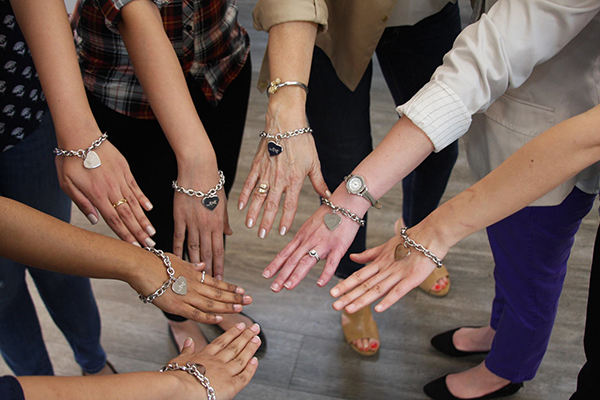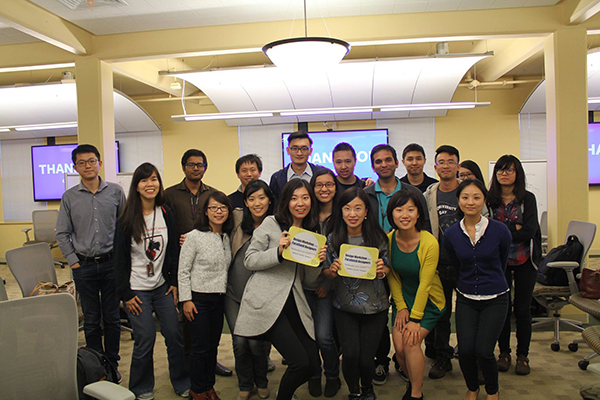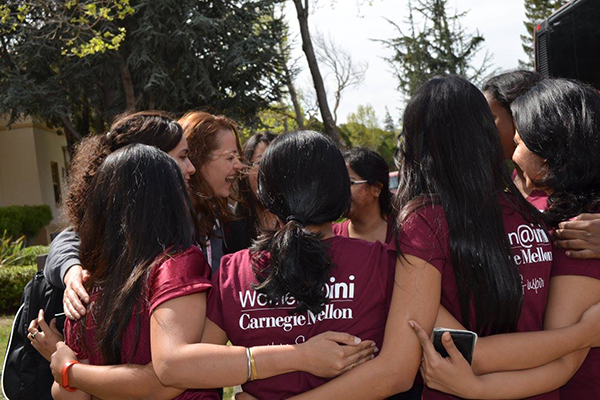 Carnegie Mellon University Silicon Valley encourages its students to bolster their CMU experience by becoming involved. To inquire about any of the following student organizations or to start your own, please email student-services@sv.cmu.edu.
New and continuing students can sign up.
CMU-SV Coding Gym
Mission
We are a group of software engineers passionate about growth. We come together to solve coding challenges every week to learn, to teach, and to share. We are here to help students at every level become better at computer science fundamentals - algorithms and data structures.
Highlights
Perfect for interview preparation 
Students meet once or twice a week to solve coding problems
CMU-SV Wireless Innovators (Amateur Radio Club)
Mission
We are a group of students, staff and faculty who experiment in radio technologies for theory, practice and fun! We train individuals about radio systems and show individuals how to earn their FCC amateur radio license.  
Highlights
We operate the W6CMU repeater (DMR mode, 443.8250 +5.0 MHz, Color Code 1, coordinated through NARCC)
We do fun on-campus events like a fox hunt (transmitter hunt) and off campus such as the Radio Field Day
Assist local communities through emergency communications drills and preparedness exercises
Participate in amateur radio events and contests, locally, nationally, and internationally  
Mission
Product Management is a discipline that is of growing interest to students looking to cross the boundaries of engineering and management. The PM Club will prepare future product managers and refine skills of students related to product management. The club will inform students about current developments in the product management discipline by inviting industry experts, academics and professionals from these areas to share their insight during club-sponsored events.
Many of the events will have active participation from both campuses, Silicon Valley and Pittsburgh. When possible, events will be broadcast to respective places maximizing the outreach to students across different disciplines. A diverse set of activities is planned as initiatives: interview tools workshops, speaker sessions, mock interviews, role-specific tech talks and much more. Events will be exclusive to Club Members. There is no club membership fee.
Highlights
Event with guest speaker, Catherine Fang, Senior Product Manager at LinkedIn; Topic: Product Management Interview Skills
Event with guest speaker, Brian Gaspar, Head of Product Development and Innovation at SumTotal Systems; Topic: Product Innovation Skills
Event with guest speaker, Divya Jain, Senior Technical Lead at Box; Topic: Product Management in Machine Learning
Event with guest speaker, Francis Kurupacheril, Senior Director of Product Management at InFocus; Topic: Product Management Interview Tips and Traps
Event with guest speaker, Mark Tan, Senior Product Manager at Amazon; Topic: UI/UX Skills
Entrepreneurship Club
Mission
To bring students closer to successful start-up businesses.
Highlights
Promote start-up mentality
Enhance ability to be successful as a start-up leader
Facilitate networking between students and businesses in Silicon Valley
Women In Technology
Mission
We believe that women play an important role in the technology industry; our goals for equality and understanding encompass everyone. WIT is absolutely open to students of all genders that are supportive of women in technology and believe in being their allies and empowering them!
Highlights
Ice cream social to celebrate being ranked fifth on a list of graduate engineering programs with the highest number of women enrolled by U.S. News & World Report
Going to local WITI conferences together. We are proud to have Sheryl Root as a Hall of Fame Recipient
Going to the Grace Hopper Conference
Rho Club: Dhrones, and Rhockets!
Mission
We're a group of tinkerers, makers, thinkers, who want to build complex systems, reach for the clouds, and occasionally make a mess.
Highlights
Robot making and racing competition! Teams of 3-4 are encouraged to sign up and start building. Parts and help are provided.
Social Innovation Tech Club
Mission
The Emirates-CMU Social Innovation Tech Club (SITC) is dedicated to building technology products that have a positive impact in the world we live in. With support from the CMU-Emirates Silicon Valley Innovation lab, we operate as an interdisciplinary club between all departments at CMU-SV. Students from ECE, Software Management, Software Engineering, and the INI programs work together, combining their unique strengths taking products from ideation to market. This is a great organization for anyone interested in Software engineering, Product Management, Project Management or Entrepreneurship since you get a chance to build skills and add projects to your portfolio while doing work that has a large impact in areas such as EdTech, healthcare, disaster relief management and cleanTech!
Highlights
Bring any idea you have and get funding for it
Be a Product Manager, Engineer, UX designer and more on projects that you care about
Turn an SITC idea into a course project or practicum!
Turn an SITC idea into a startup and take it to VentureBridge!
Mentorship from faculty and industry experts
Guest speaker sessions
Give back and make the world a better place!
Student Activities Committee (Also known as THE FUN SQUAD)
Mission
To plan and participate in monthly student events in an effort to connect students to the campus and each other.  Our goal is to have our positive attitudes and enthusiasm radiate throughout the campus in order to provide students with parties and events that create long-lasting memories and are just plain FUN!
Highlights
Diwali Dinner and Fashion Show
Welcome Week Parties
Carnival West
Lunar New Year Party
We welcome new members and new ideas!
Mission
The ECE Graduate Student Organization promotes networking, social, and professional development opportunities for CMU ECE graduate students.
Highlights
Monthly happy hours
Qualifying exam info sessions
Mission
The CMU student chapter of the national IEEE-ECE honor society.  Sigma Chapter's goal is to provide Carnegie Mellon ECE students with opportunities to meaningfully interact with faculty members, industry leaders, and their peers.
Highlights
Snack nights
Social and networking events
Volunteer initiatives
Mission
The Graduate Student Organization @ INI (GOINI) works with its members to instill an ideal blend of professional values and social networking skills in student life at the INI. GOINI will organize and promote opportunities for INI students to connect with each other. We will offer our members a number of chances to take leadership roles, explore the area, network with other students, and deepen their relationships with each other by running these activities. We also realize the importance of giving students a social outlet where they can feel rejuvenated, and we want students to have in between their studies.
Highlights
San Francisco Bay Cruise & Picnic
Bowling Night
Space Bar Happy Hour
Game Days
Mission
Promote and celebrate gender and cultural equality and diversity, both within and beyond the INI. Events are primarily focussed in the following areas: service to the community, career development, and social events to bring the community together.
Highlights
WINI elevator speech event
Second Harvest Foodbank - Food Drive
WINI Reception for graduates 
Ice Cream Event with WINI and ECE to spread awareness of women's clubs on campus
WINI 10th Anniversary Speaker Series: Dr. Jeannice Fairrer Samani - "Women Entrepreneurs: The Journey from Concept to Company"
WINI Speaker Panel at Menlo College - WINI served as a panel discussion and talked with the students about careers in technology, combining business degrees with technology as the next step for Menlo students
WINI Thank You Reception
WINI 10 Year Anniversary Kick-Off Event