SF - CMU Entrepreneurs of the Bay Area
November 01, 2017
6:30 p.m.
NASA Ames Research Park, Bldg. 23
CMU Entrepreneurs of the Bay Area continues with another great event! The purpose of these events is to strengthen to Carnegie Mellon University entrepreneurial network in the Bay Area. We focus on having entrepreneurs, investors, and innovators share the experience with the community. Learn more about our past events and the program.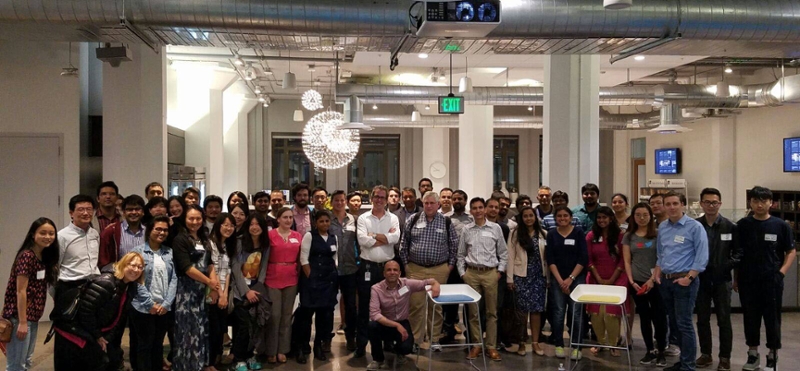 From a mentor perspective, VCs, current entrepreneurs, and ex-entrepreneurs are confirmed to attend. This is a great opportunity for entrepreneurs to broaden their network, and, for mentors, a great opportunity to support fellow Tartans.

Our featured alumnus is Scott Dietzen (S 1984, 1988; CS 92), Chairman of the Board for Pure Storage.

6:30-7 p.m. Networking
7-8 p.m. Q&A with Scott Dietzen
8-9 p.m. Networking

Cost:
Free to attend.
Drinks and food provided.

Must bring official ID (driver's license is fine) to access the campus.

Scott Dietzen is Chairman of the Board of Pure Storage and served as the Company's CEO from 2010 to 2017. Under his leadership as CEO, Pure grew to thousands of employees and completed an IPO in 2015. Dietzen is a four-time successful entrepreneur with WebLogic, Zimbra, and Transarc. Before Pure, he was President and CTO of Zimbra, a vendor of open source messaging and collaboration software. Zimbra (now part of VMware) was a pioneer of the Web 2.0 and Open Core paradigms. Zimbra was originally acquired by Yahoo!, where Dietzen served as interim SVP of Communications and Communities. Prior to Zimbra, Dietzen was CTO of BEA Systems, where he helped craft the technology and business strategy for WebLogic that drove BEA from $61m in annual revenues prior to the WebLogic acquisition to over $1B. 

Dietzen came to BEA in 1998 via the acquisition of WebLogic, an innovator in Java and web application server technology. Prior to WebLogic, Dietzen was Principal Technologist of Transarc (acquired by IBM), a developer of distributed transaction and file sharing systems. Dietzen has made appearances on Bloomberg, CNBC, Fox Business and NBC's Press: Here, among others. He has also been a contributor to Harvard Business Review and Forbes. He earned his Ph.D. and M.S. in Computer Science and B.S. in Applied Mathematics and Computer Science from Carnegie Mellon University.