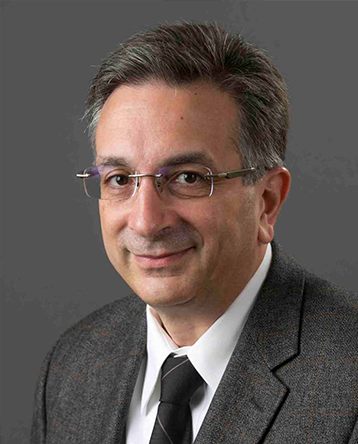 Bob Iannucci is director of the CyLab Mobility Research Center and a distinguished service professor in electrical and computer engineering. Previously, he served as chief technology officer of Nokia and head of Nokia Research Center. His current research interests include mobile networks, large-scale sensor networks, and emergency communications. He teaches courses in low-power wireless device architecture and connected embedded systems architecture. He received his Ph.D. in electrical engineering and computer science from MIT in 1988.
SMILE: Synchronized Multi-Sensor Integrated Learning Environment
Virtual image processing environment for research
PowerDué: Low Power and Time Sync for the IoT
CROSSMobile: Using Drones on Networks to Improve Infrastructure
Education
1988 Ph.D., EECS, Massachusetts Institute of Technology
1982 MS, Computer Engineering, Syracuse University
1977 Bachelor of Engineering, EE, Youngstown State University
Affiliations
Media mentions
CMU Engineering
Department news
The initiatives underway in the College's departments embody the value we place on progress. Here are some of our current projects and prides.