STAR aWARdS party
May 04, 2018
4:00 p.m. - 7:00 p.m.
Building 23 Room 227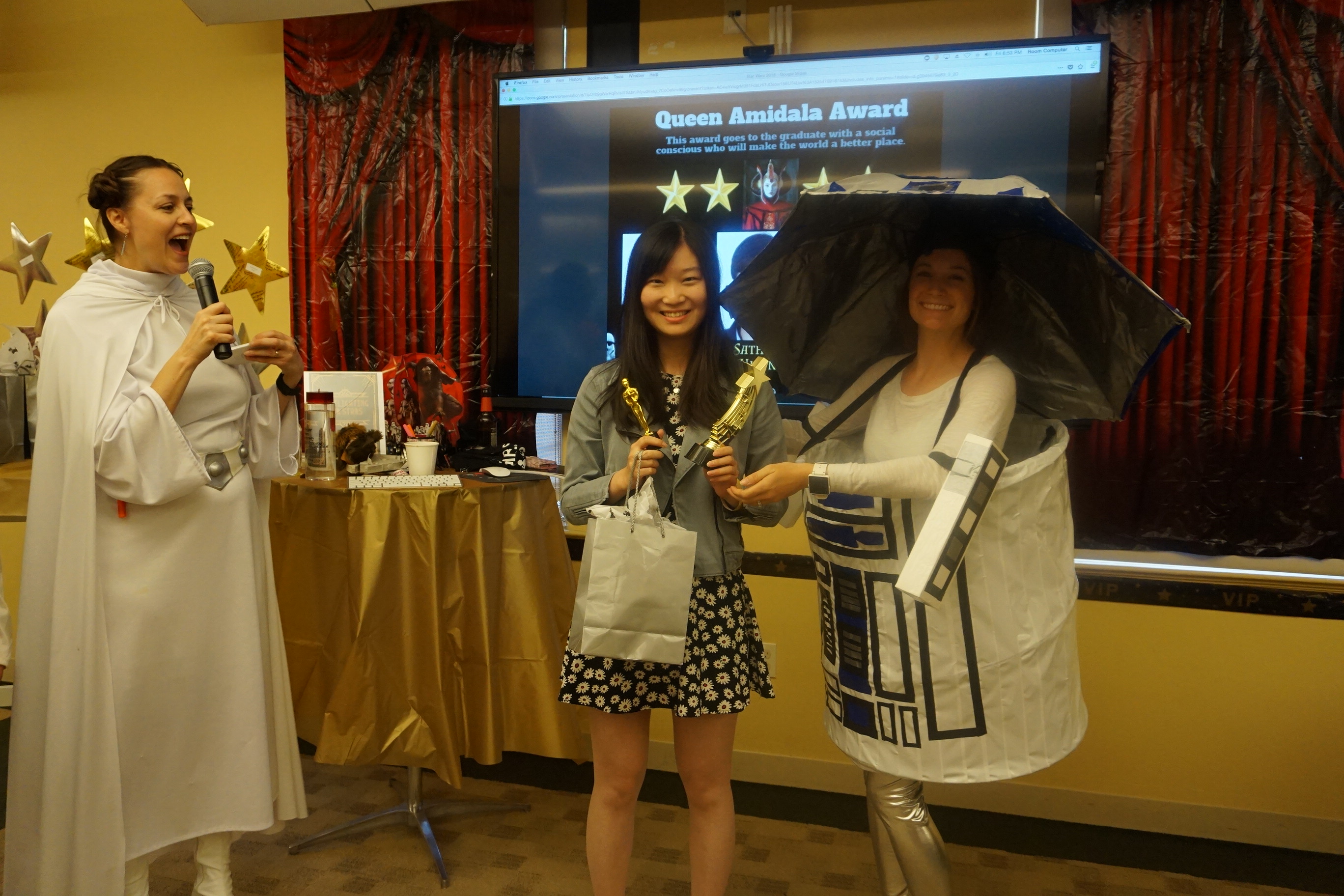 All students, staff and faculty are invited to this fun twist on our traditional May the 4th (be with you) party. This year, we will be hosting the STAR aWARdS, so imagine you are dressing up and attending a red carpet event where the hosts are characters from Star Wars. We will be dueling with lightsabers, enjoying drinks at the Cantina, and eating from the Thai Fighter Buffet.